How to Find, Download and Install Latest Java Version (Download Java , Java Update , Java Download , Java Runtime , Java Version , Java Jre , Install Java , Java SE)
Always you can find the latest Java from www.oracle.com.
The new versions are announced and accessible always on www.oracle.com.
This article contains "how to find, download and install latest java version".
Enter into www.oracle.com and put the mouse on the Downloads link.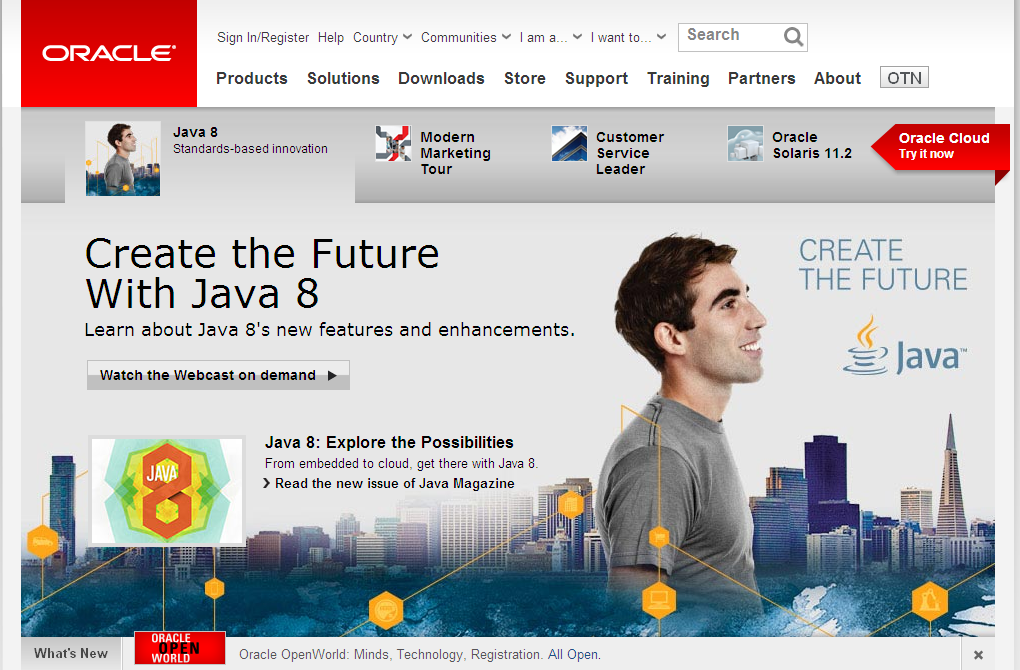 Click the "Java for Your Computer" link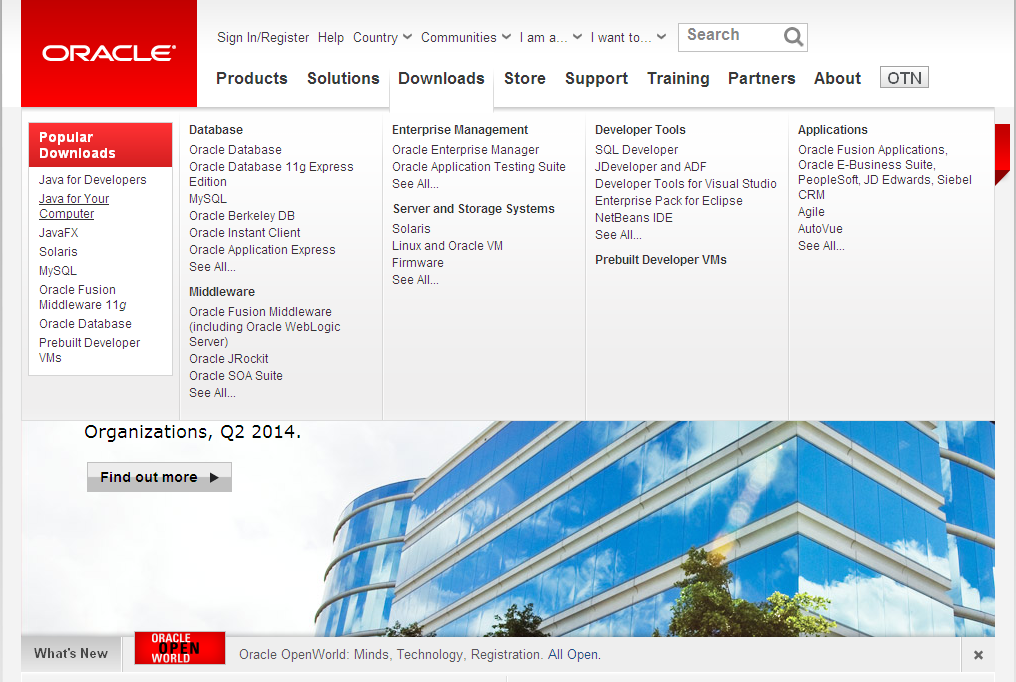 Click the "Free Java Download" link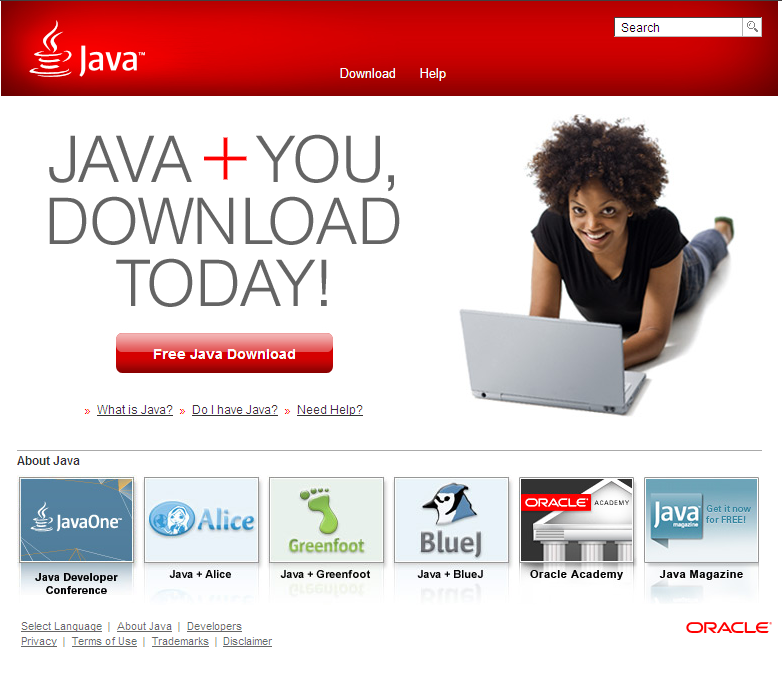 Click the "Agree and Start Free Download" link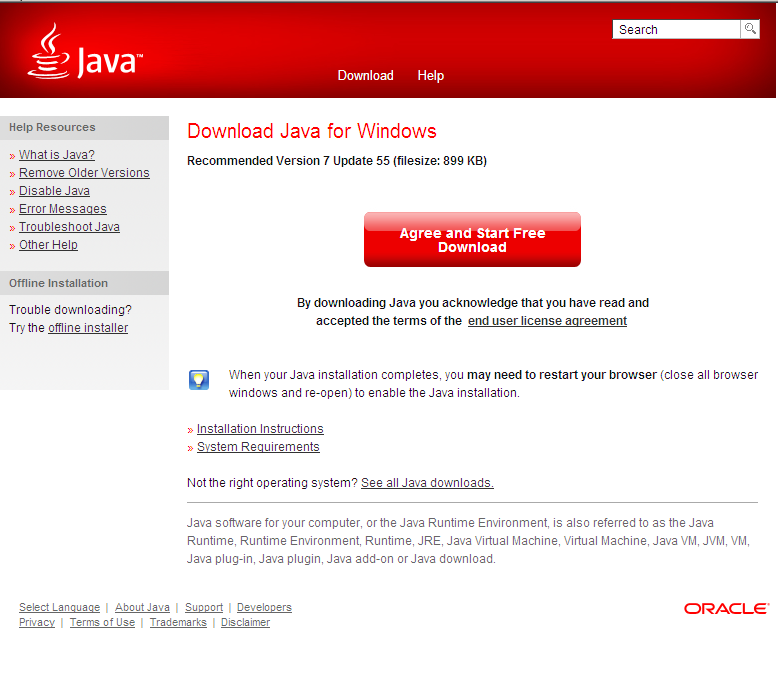 Click and run the Java exe file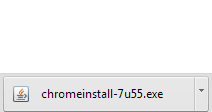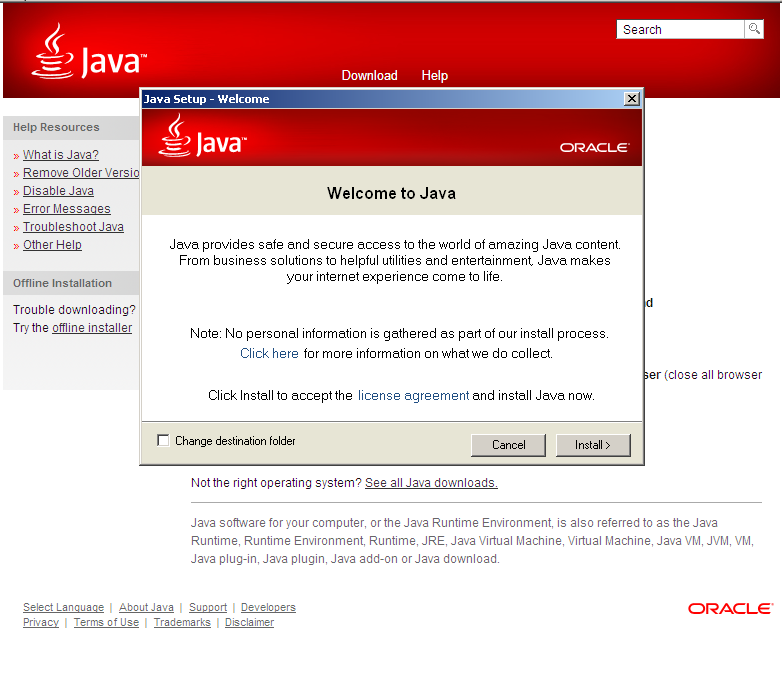 Click Install button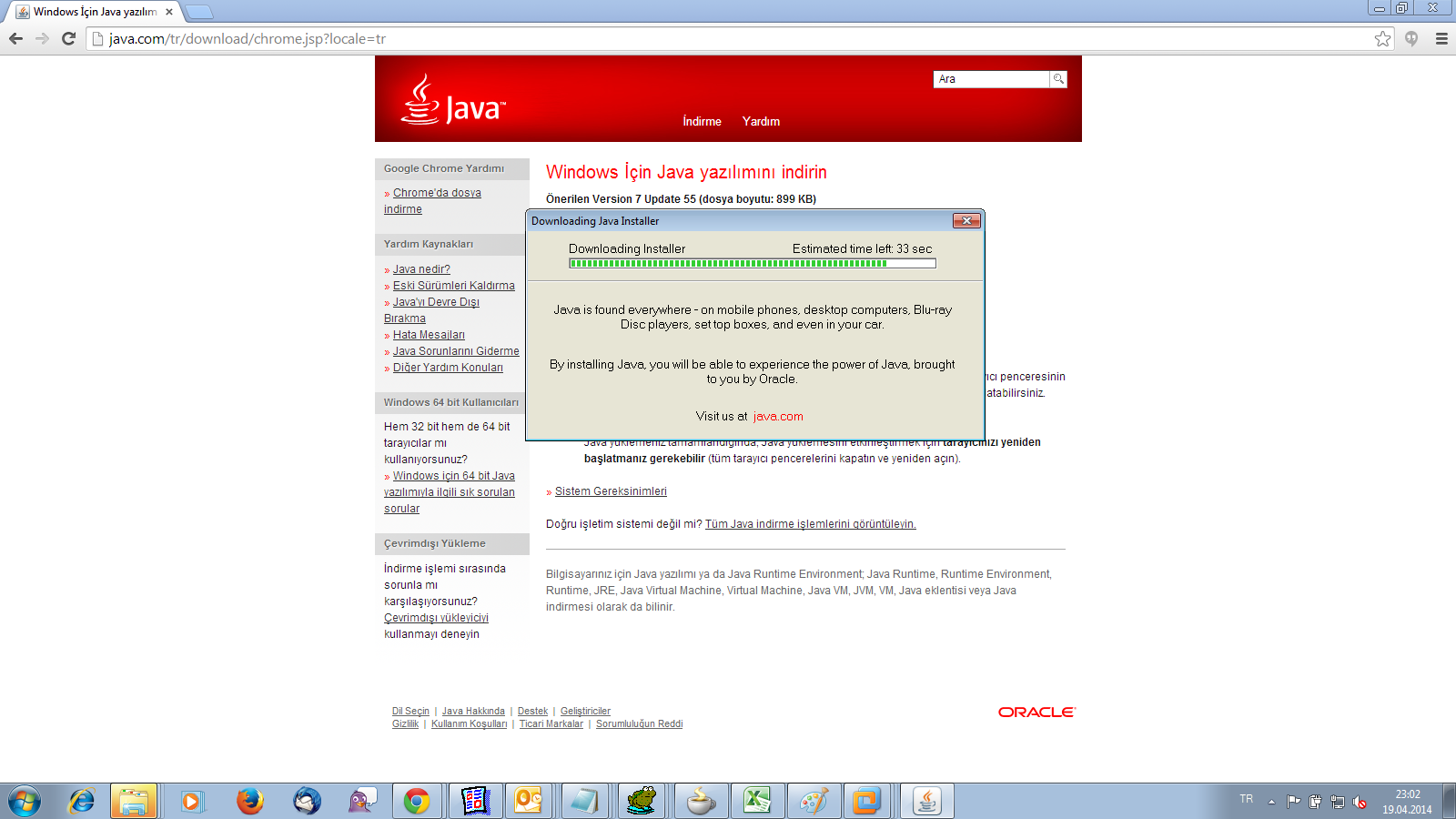 Check or uncheck the choices and click Next button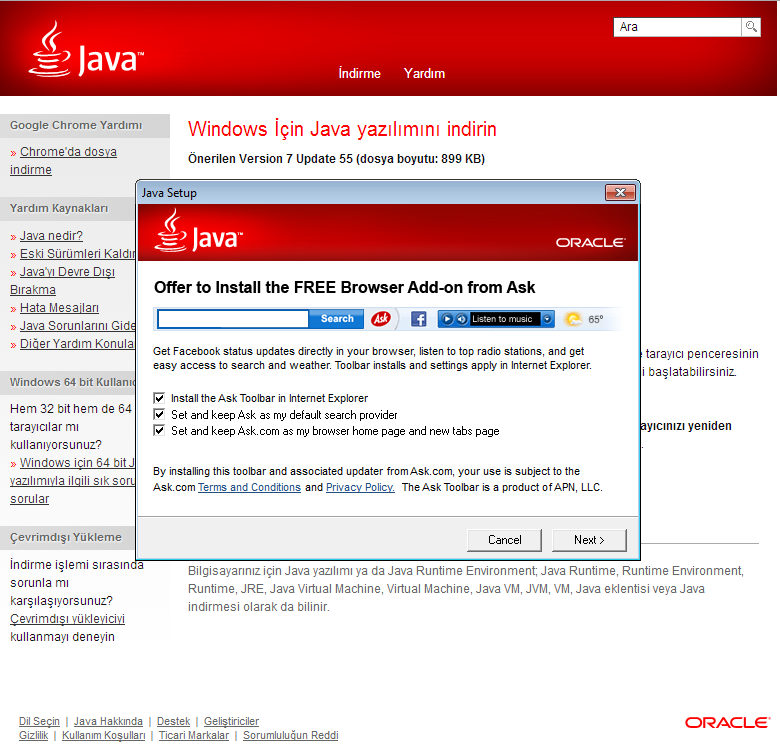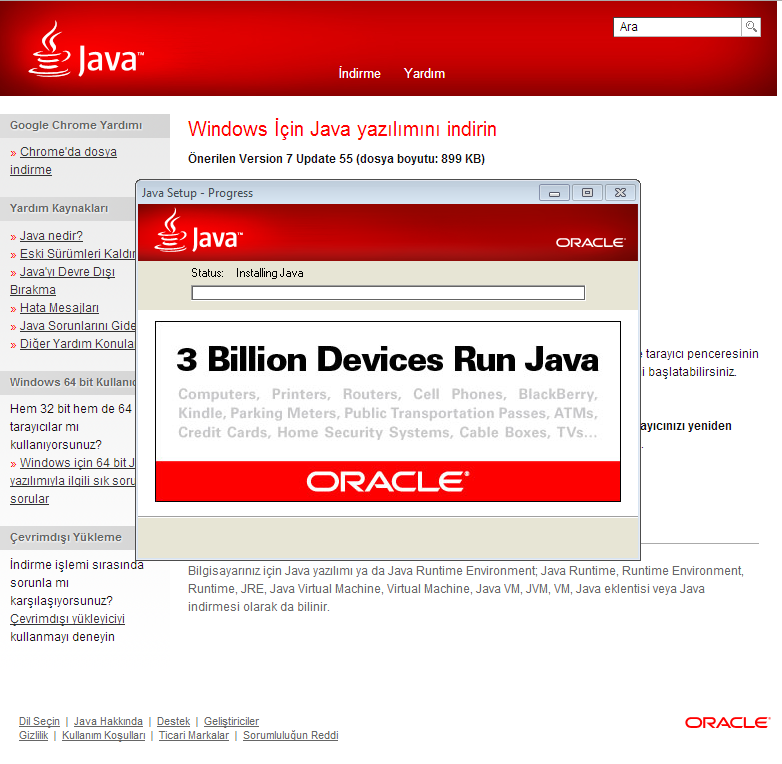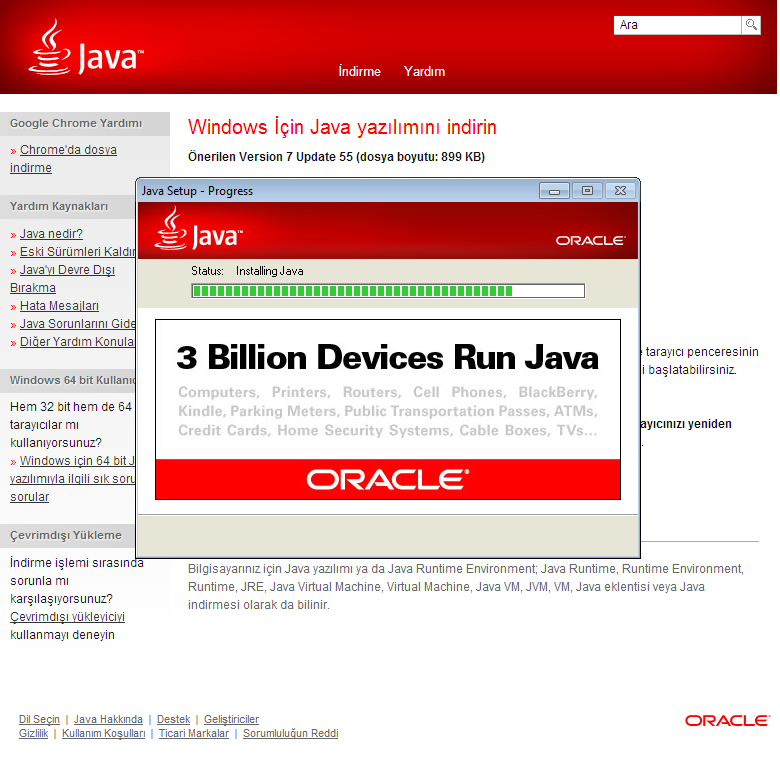 Click the Next button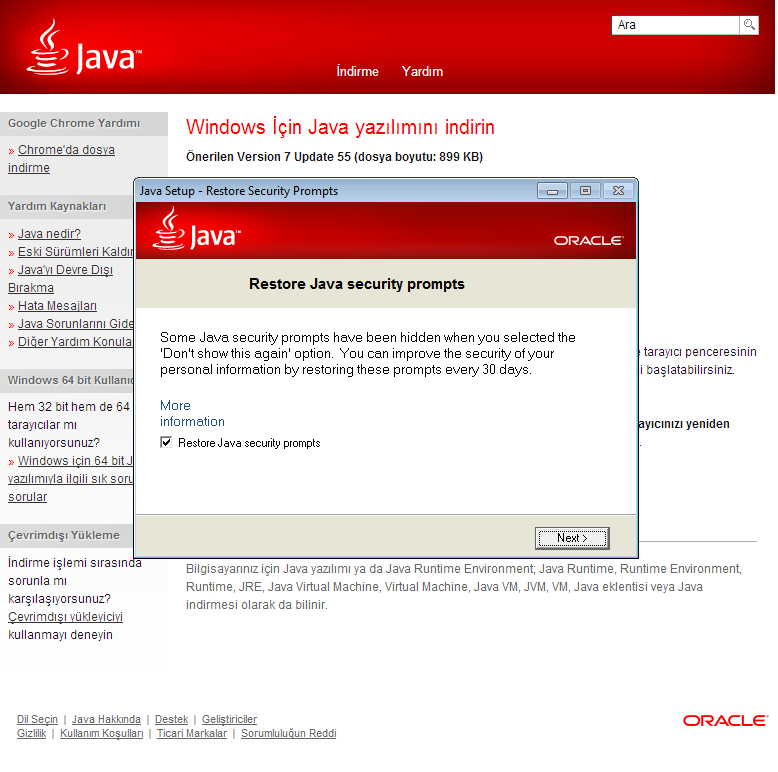 Save your works on other browser pages, because the installation will close all your browser pages and restart the browser. Click the Close button.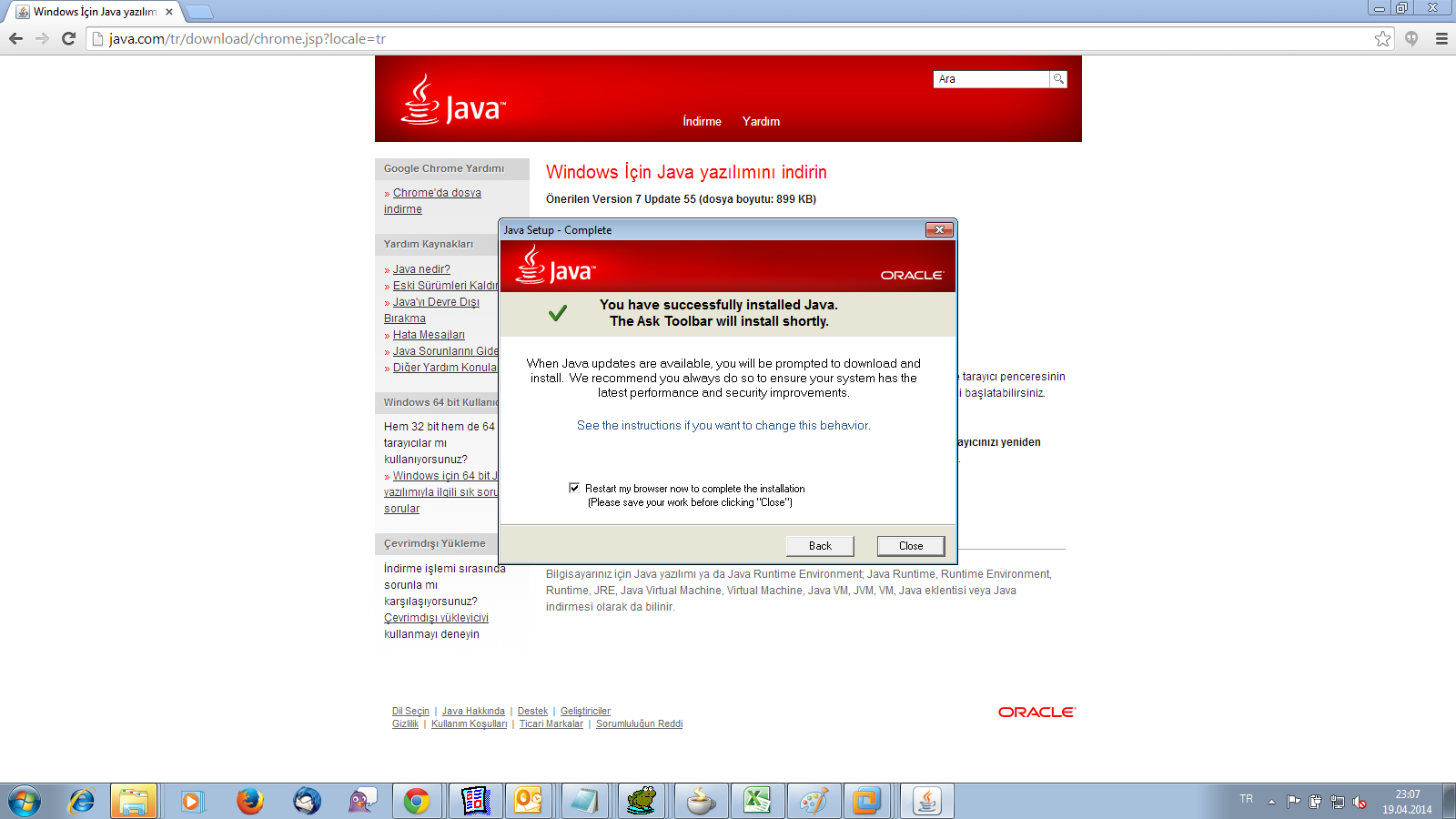 Click the "Agree and Continue" button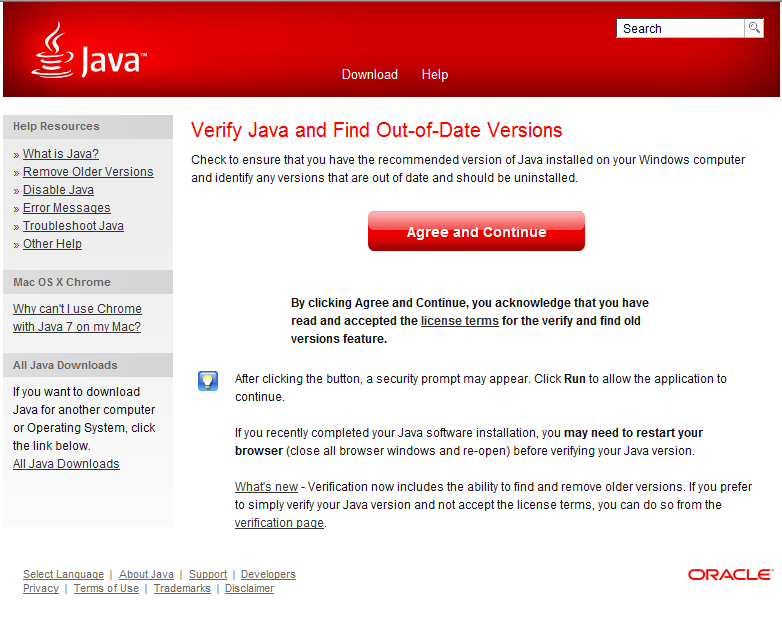 You completed the Java installation successfully.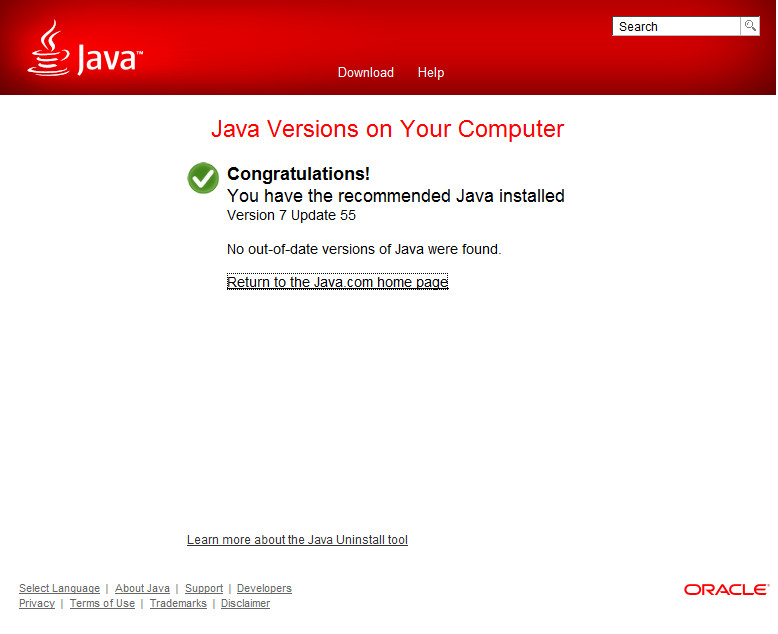 Download Java , Java Update , Java Download , Java Runtime , Java Version , Java Jre , Install Java , Java SE
Install Java, Java Download , Java Runtime , Java Version , Java Jre , Java SE,Java Update , Download Java
Download java , Java update , Java download , Java runtime , Java version
Java version, Java download , Java update , Java runtime , Download java