Enterprise Manager
As One Hybrid Cloud Management Through Single Pane of Glass
As a professional IT operations, because of the cloud business operations, it is more important now than ever, a fact of life. For example, it should address the concerns of one minute and the next minute if I signed up for corporate compliance with auditors before end users of cloud consulting services agreement. So what do we do?
Do not worry! Oracle provides a single solution for managing both conditions. If your home every day and you know and cloud-based IT using the same familiar interface that lets you use the home a "single pane of glass" allows you to manage Oracle Enterprise Manager.
Oracle Enterprise Manager 13c
Oracle Enterprise Manager 13c is announced. The number 13, if you are nervous, unprecedented in the rest of the world has witnessed the adoption of customers, you can be sure Oracle Enterprise Manager 12c develop this new version. Oracle Enterprise Manager 12c enterprise-class management, stack management and basic theme of cloud lifecycle management is based. 13c version only strengthens these columns.

Our first aim was to make cloud-scale and flexible monitoring this version. operations, including today, is our very own public cloud of Oracle Enterprise Manager is a nerve center of the operation of thousands of IT operations. Public cloud Oracle Enterprise Manager and Oracle Enterprise Manager as their activities during the window overnight, millions necessary to continue operation during daytime active Oracle's SaaS and PaaS cloud are managed by unplanned and planned downtime. "Always-on" items, such as monitoring small companion Oracle Enterprise Manager 13c recognize out-of-band server management practices continue to receive critical alerts down during playback. One, to get down to start patching and Oracle Enterprise Manager can continue to be notified of critical events. Still there is talk of a planned outage was introduced is closed windows allow a critical alert notifications, while other exciting features during their maintenance window manager "means disruption" to track the target.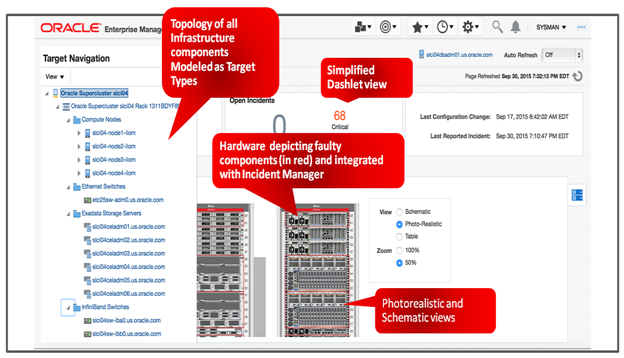 When it comes to the management stack, BIG news is the union of hardware and software management for our customers. Oracle bought Sun, we promise an integrated management system, but it has been a tool to manage hardware separate from existing customers with Ops Center. Oracle Enterprise Manager 13c Cloud Control hardware management capabilities are some of the important items were assimilated. This not only benefits the platform administrators can now easily detail infrastructure problems they Cloud Control scalability, availability and security framework features and storage administrators because you can enjoy the benefits of this system. As an example, the hardware layer of critical incidents Oracle hardware is now using what he wanted for a long time customer to run 3rd party ticketing system is binding framework. VM as part of the Enterprise Manager server, storage, network infrastructure management capabilities ,: hardware development, the infrastructure had modeled aka target species. including the ability to patch a full stack, the Exadata and Exalytics, Engineering Systems provides us with a more sophisticated management. before patching flight to operate the controls and one in the proposal for the establishment to follow every day (all operations and storage cells, the operating system manually shelves imagine having to follow the patch execution logs for grid infrastructure, storage). Another exciting development customers Engineering Systems Corporate Compliance Manager Exacheck be within the framework of integration; This allows you to create automatic notifications and reports for violation of their Exadata configurations.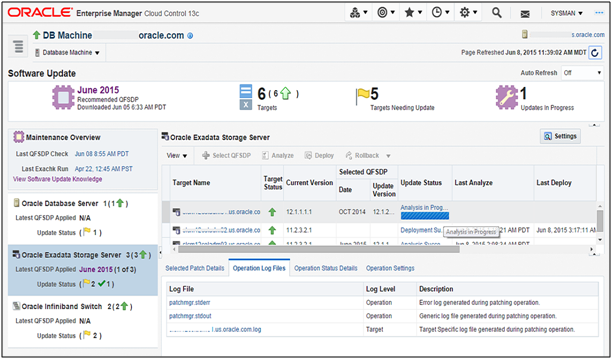 We always get a single request fine-grained access control, we provide our customers with our database. Many companies, different personas (Central DBA, application DBA, developer, etc.) and I want the distribution of tasks between these personas. For example, an application developer, but the underlying database may not be allowed to install a patch. Oracle Enterprise Manager 13c provides fine-grained privileges to control access to certain features.
Cloud management, three key aspects of the release focuses on: to perform database consolidation planning capabilities, various scenarios have the scale and development of the data life cycle to manage production capacity and test samples management drift configuration.
Oracle Enterprise Manager 13c
The new workflow u Consolidation Workbench provides end to provide three separate steps:
· What-if analysis on various consolidation scenarios: engineering systems, multitenant Prem Oracle databases and non-commodity multitenant cloud.
· Facility to integrate real effect with the provision of consolidation
· Using SQL Performance Analyzer · Post-consolidation test
The new configuration drift management feature "needle in a haystack" cloud to cloud or more members among hundreds proactive sign that lets you use and create thousands. And last but not least, customers of the production of test strips will be benefited with the ability to keep in sync with clone databases.
There is Oracle Enterprise Manager 13c lacking the ability to limit the above description. hundreds of existing features many new features (full list) as well as enhancements are added. I'm sure features IT managers and consultants will be looking to a top-12 list. For them, the summary here:
1. Gold image-based agent lifecycle management
2. monitoring "always on"
The target window for managing interruptions 3. Notice cuts
4. Clouds drift scale configuration management
5. Equipment and infrastructure management
6. Systems Engineering patch
7. Exadata and Exalogic provides VM-Nimbul
8. harmonized within the framework of integration Exacheck
9. Flexible access control for database management
10. Database Consolidation looms
Continuous data production and test databases 11. renovation
Enterprise Manager 13c into the console 12 Middleware Assembly
To summarize, between vertical and horizontal stacking and cloud Enterprise Manager 13c strengthens the ability to manage two dimensions.
Oracle Enterprise Manager 13c
Complete Solution for Hybrid Cloud Management – Oracle Enterprise Manager 13c
These and other questions to the Oracle Cloud Platform Oracle Enterprise Manager answers. Awards – Part 1 g c Manager12 Oracle Enterprise solution, these structures and allow for paid work to deploy application environments – private clouds, buildings and Oracle Cloud. This maximizes visibility and control over Oracle – based service that offers a comprehensive solution for monitoring and reporting human when IT standards and ensure adherence to corporate policy.
Oracle Enterprise Manager 12, p load current testing IT operations and hybrid cloud water management over the car uses 100 percent ing provider, in order to deploy management skills and practices and corporate immigration in general, it offers comprehensive features. Service Management »Quality: Slide D e p Gnostics performance and best practices you can use the comprehensive ability to optimize Oracle applications all leverage. »Lifecycle Management and Cloud: utomated patching and provisioning through self – service catalog agility. »Data Management and Compliance Controls: Configuration and compliance management, compliance reporting and data masking frames. »Workload Portability and B Secure – Directional Cloning: beyond the borders of other application components to replicate the secure cloud data migration and automated load.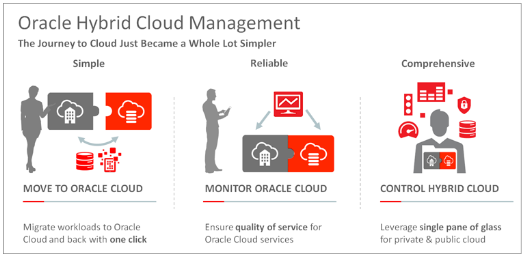 Embrace the Cloud – Active Company
To move fast study, CIOs IT transformation drives are innovation officer. They want to manage teams – YOU constitutional compliance c of the building and cloud services, standards and dynamic workload migration process in a manner consistent commitment devops. Meanwhile, software development managers, are clamoring for control over IT resources. Usually it involves building and testing methods to accelerate ing and dev elopment process and agile development teams mov ing clouds. Finally, operational management and IT Operations staff, a high level of service throughout the test, we want to ensure consistency in the development and production environments. ACL or Enterprise Manager 12 c can help meet the needs of all stakeholders. HE? S is automatically a complete cloud lifecycle management across complex tasks. Development staff and other clones can spend assign applications by pressing a button. IT operations staff to monitor and manage private and public cloud services. nd configuration may enforce compliance across all hybrid CIO estate.
This Oracle databases, Engineering Systems, Oracle Applications and Oracle Fusion Middleware building – Oracle Cloud services, but the provisions and ON Enterprise Manager is managed by the solution you use to keep the Oracle section. manage enterprise hybrid cloud buy a new car and learning consistency eliminates the expensive consequences.
Long-term Strategic Cloud Management – Oracle Enterprise Manager 13c
Organizations, such calls against formidable obstacles, the special public works and innovations adopted as hybrid clouds. In some cases they find that it is slow to realize the promised cum loudly computer innovation. This can cause confusion is hard work to multiple cloud services and IT department. Need a consistent way to manage enterprise information assets to realize the promise of cloud water. Oracle, watching rpris Manager 12 and troubleshooting platform ENTER establish a sound administrative and private and hybrid cloud to manage c. Oracle planning, installation, testing, and also a hybrid cloud, each piece including unemployment nvironment empowers them to manage. Now, in the long run, you can follow the initiative fficiently the entire system to work seamlessly with e cloud and security.